Welcome to Beginner Korean1A! We're so excited to have you in our class. We highly encourage you to use these resources after our Zoom classes for extra practice. Review how to say the key phrases and try to do some of the activities listed below. *TIP: click on the greyed text to hear the pronunciation of the words (works on desktop/android devices)*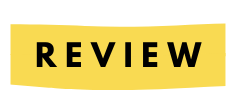 Review saying the key phrases:
안녕하세요

(an-nyeong-ha-sae-yo) (hello)

이름이 뭐예요?

(ee-reum-ee mo-ae-yo) (what is your name?)

제 이름은

____

입니다

(jae ee-reum-eun ____ yib-nee-da

) (my name is____.)

Hands-On Activity: Let's Write and listen! 
Download the printable worksheets below:
Page 1: Play the audio by clicking on the word here →

가지

and ask your child to draw a picture of that word. If your child is stuck, here are some hints you can give:

In Korean, the name of this vegetable starts with a "g" sound

This vegetable is purple

It's kind of soft and kind of hard at the same time.

…It's a eggplant! In Korean, it's

가지
Page 2: Practice writing the simple consonant

ㄱ

ask your child if she/he remembers how to say eggplant in Korean, which has a

ㄱ

sound
Role-Play:
Pretend that you're meeting each other for the first time and greet and introduce yourselves to each other!

Here's how you might practice:

Parent:

안녕하세요

(Hello)

Child:

안녕하세요

(Hello)

Parent:

이름이 뭐예요?

(What's your name?)

Child: (insert name)

입니다

(my name is _____.)

Child:

이름이 뭐예요?

(What's your name?)

Parent: (insert name)

입니다

(my name is _____.)
Recommended

1

recommendation
Published in Korean Language, Lessons