Review how to say the key phrases and try to do some of the activities listed below. *TIP: click on the greyed text to hear the pronunciation of the words (works on desktop/android devices)*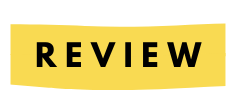 Review Saying the Key Phrases:
노래해요

(sing)

공부해요

(study)

요리해요

(cook)

점프해요

(jump)

수영해요

(swim)

Hands-On Activity: Let's Sing!
Page 1:
Let's learn to sing the song <Our Family> 우리 가족!
Recommended

1

recommendation
Published in Korean Language