This week, we played games to see how much Korean we remember from previous classes! Review how to say the key phrases and try to do some of the activities listed below. *TIP: click on the greyed text to hear the pronunciation of the words (works on desktop/android devices)*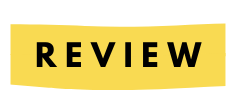 Review Saying the Key Words and Phrases:
아빠

(dad) 

가요

(go)

사요

(

buy)

와요

(come)

Hands-On Activities: Let's Write, Draw, and do a Word Search! 
Page 1:

Do you remember how to write these words in Korean? Write them below!

Page 2:

What are some other words you remember how to say and write?

Write and draw what you know.

Page 3: Can you find the following words below? 
Let's Explore! 
What were the words and phrases we learned in previous classes?
Recommended

1

recommendation
Published in Korean Language