This week, learn all about triggering blocks and motion blocks such as the start on green flag block, start on bump block, move right block, and hop block.

Hands-On Activities:  
Watch the Intro Scratch Jr. video on Triggering Blocks and Motion Blocks.

Afterwards, play a game of Simon Says to test kids' knowledge of the Triggering and Motion Blocks.

Have kids stand spaced out and stand in front of them. Next, present kids with the Scratch Jr. Flashcards and ask them to act out the block by moving around. For example, if kids are presented with the Move Left Block flashcard, kids need to move left. Make sure to present them with just the Triggering Blocks (yellow) and Motion Blocks (blue) flash cards so that they don't get confused!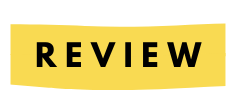 Need a review on what the Scratch Junior blocks do? Review the block descriptions from the official Scratch Junior website here: 
Recommended

1

recommendation
Published in Coding & STEAM