This week, learn all about looks blocks and end blocks such as the say block, grow block, hide block, and repeat forever block.

Hands-On Activities:  
Watch the Intro Scratch Jr. video on Looks Blocks & End Blocks

Afterwards, split kids into group of 2-3 and play a game of "What Card is This?"

Present kids with one of the Scratch Jr. Flashcards and ask everyone to talk to their team members and guess what the card means. For example, if kids are presented with the Hide Block flashcard, kids need to say, "This is the Hide Block!". Give everyone 20 seconds to come up with an answer and get them to raise their hand to guess the correct answer. First team to guess 10 correct cards wins! Make sure to present them with just the Looks Blocks (pink) and Triggering Blocks (red) flash cards so that they don't get confused!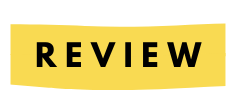 Need a review on what the Scratch Junior blocks do? Review the block descriptions from the official Scratch Junior website here: 
Recommended

1

recommendation
Published in Coding & STEAM