This week, we learned about how to say different parts of our body. Review how to say the key phrases and try to do some of the activities listed below. *TIP: click on the greyed text to hear the pronunciation of the words (works on desktop/android devices)*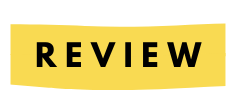 Review Saying the Key Words:
코

(nose)

목

(neck)

귀

(ears)

배

(stomach)

아파요

(it hurts)

Hands-On Activities:  
Crossword time! Can you find the words below? 
Let's Sing! 
This is a very popular song about body parts in Korea for kids! Can you sing it?
Recommended

1

recommendation
Published in Korean Language